Corporation
A corporation is a business entity which started by a group called shareholder(s). The corporation must apply for a charter. The shareholder(s) elected by a board of directors to oversee the organization's activities. The corporation needs to take the responsibilities of actions and finances of the business it does not depend on the shareholders.
You may see two major types of corporations. They are C corporations and S Corporation. C corporations are the large organizations owned by many shareholders. The C corporation which can also be other businesses, and Subchapter S corporations. Furthermore, S corporations are small businesses which owned by the single shareholder
Apply for Corporation Federal Tax Id Number
The corporations provide a limited liability protection . Also, an easy share of ownership achieved by a corporation. It is easy to find investors in the corporation. With the help of a corporation, an individual can pay less personal income tax. The corporation can provide insurance for employees, free medical reimbursement plan. Employees can free from taxes when they applying for insurance.
Does a Corporation need an EIN
Without any doubt, a corporation must require an Employer Identification Number (EIN). To make any business transactions a Federal Tax ID Number mandatory for the corporation. Also, to open a bank account and to for creditors, an EIN is a must. Therefore, quickly apply for an EIN to run your corporation.
Apply an EIN as quickly as possible. A corporation must need a Tax Id Number. There is no chance to use Social Security Number for a corporation instead of EIN.
Obtain a new EIN if any of the following are true
When a member of corporation change to a sole proprietorship or a partnership.
A corporation takes a new charter from the secretary of state
Furthermore, a new corporation created after a statutory merger..
If you are a subsidiary of a corporation using the parent's EIN or else you become a subsidiary of a corporation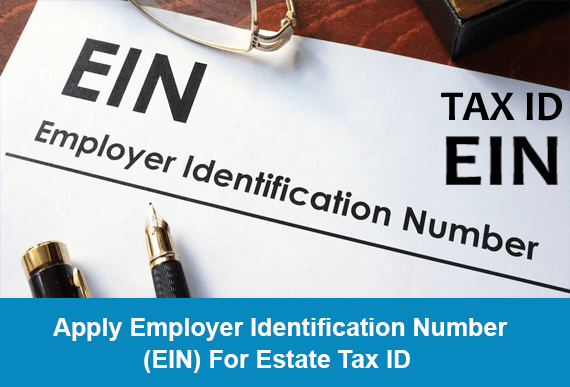 Steps to apply for an EIN
Managing Member Information

1. Enter the First, Last, and Middle Name of a managing person.
2. Also, fill your Social Security Number and confirm it by entering again.

Corporations Information

3. Enter your Legal Corporation Name & Trade Name/ DBA.
4. Also, give proper address details such as City, State, Zip, etc.
5. Furthermore, enter your mailing address to contact you.

Date of Business Started

6. Select Year, Month, and also Closing Month of Accounting Year with the help of drop-down box.

About the Entity

7. With the help of drop-down boxes, choose Reason for applying.
8. Also, in the same way, select a primary activity and describe it.
9. Select the mandatory field i.e, State.
10. Answer Yes or no for questions appear in the EIN Application Form. Also, in a similar way give additional information.

EIN recipient details

11. Give EIN Recipient Name and EIN Recipient Email in appear boxes.
12. Also, mention your EIN Recipient Phone to contact you at the time of EIN Application.